---
ROMANCE! ADVENTURE!  CROCHET?
Bringing you a unique CROCHET KIT CLUB bound together by yarns, both wooly and wordy…
Every craft lovingly handmade tells a story. Ficstitches Yarns takes creating to another level by offering fictional stories and crochet patterns along with hand-dyed yarn, and handmade accessories, all bound together in a theme of romance, history, the coming-together of friends, and a touch of the supernatural.
Ficstitches Yarns Kit Club is a quarterly kit club specially designed for crocheters that combines your two favorite hobbies, Crochet and Reading! So much more than a yarn club, each element of these kits is an adventure, with a little bit of mystery and a whole lot of fun…
---
Kit Club Preorders Are Now Closed
Sign up for our Mailing List for Updates
---
What Can You Expect In a Ficstitches Yarns Kit ?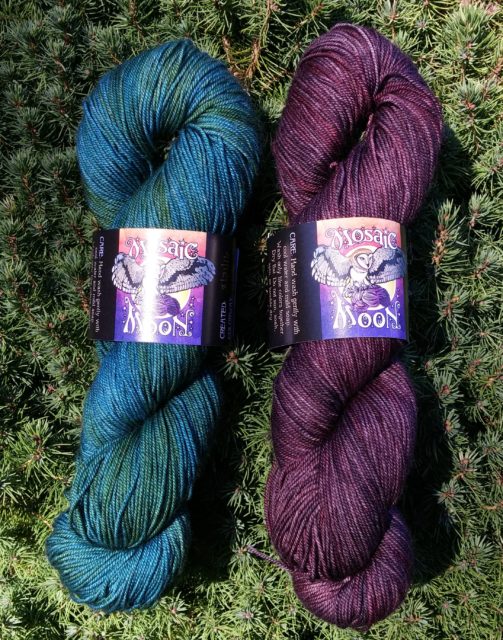 Each Quarterly Crochet Kit ($65.00+Shipping) 

Will Include

:
An exclusive Accessory Pattern from crochet designer Laurinda Reddig of ReCrochetions, including stitch diagrams or tutorials for any more advanced techniques (for left or right handed crocheters)
A Handmade Gift or Tool to use with the kit project
Tied together with a Fictional Story from writer C. Jane Reid – Part Two of a 2-part Novella (If you missed the Fall Kit, add Part One of the story for just $5 more)
Hand-Dyed Yarn from various indie dyers, exploring different yarn weights and luxury fibers with one or two skeins in each kit 
All packed in a hand-stamped Muslin Project Bag
The 2016 Schedule:
Each Kit will be available for limited Preorder for One Month Only, in the months of January, April, July, and October. 

We will use the following month to allow for yarn-dyeing and preparing all the kit club goodies.

You will only be charged for each individual kit you preorder. 

Kits will be Shipped in March, June, September, and December. 
Winter 2016 Kit Club Will Include: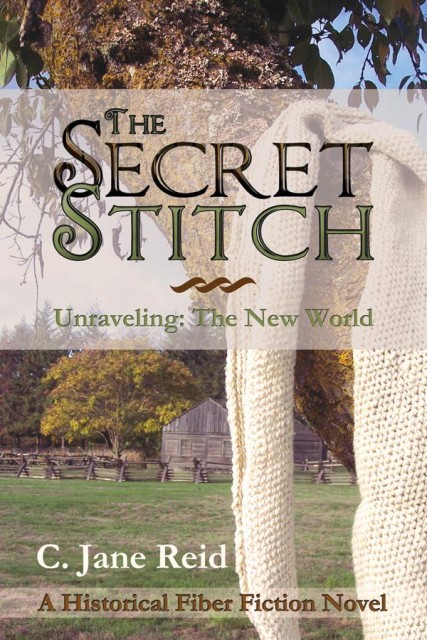 The Second Half of the Newest story in the Unraveling series by author C. Jane Reid concludes the tale of Hollis Donaghue. Wanted for murder and pursued by an unknown foe, Hollis sets off on his own in an attempt to draw out his enemies. Bea Confer is against the plan from the beginning, but Hollis can no longer put the woman he's come to care for at risk. He is confident in his skills as a woodsman and in the craft his mother taught him, but is it enough? Or has he just put the people he loves at more risk by setting off alone? (Note: If you missed the last kit, you can add on Part 1 when you order to read the full story)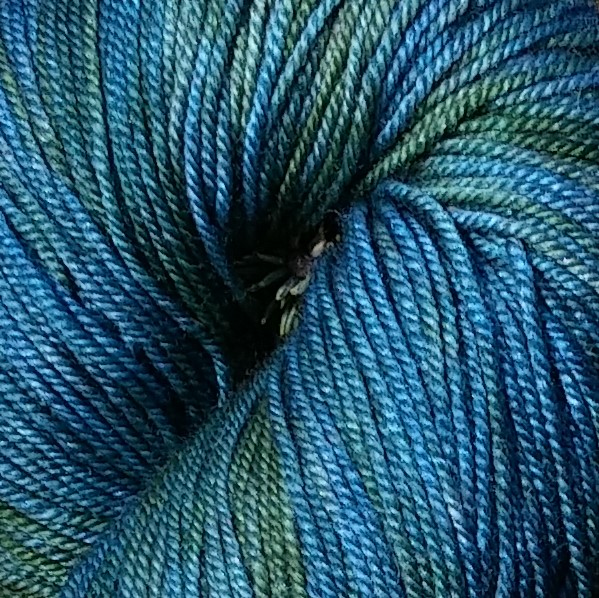 During his travels, Hollis whiles away the time between making camp and sleep with crochet. He favors useful, practical items that his mother taught him to make. But when a man wants to make a gift, useful and practical isn't always best. Drawing upon his time among other people and cultures, Hollis works up something new in hopes of one day impressing a certain lady he admires. Recreating Hollis's work, Laurinda Reddig's latest crochet design captures the elegant, and yet still practical, gift.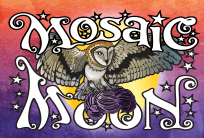 This kit features Madrone Fingering Weight Yarn from Mosaic Moon in Ashland, Oregon. This delectable yarn is made from 60% Superwash Merino, 20% Silk, and 20% Yak and is an absolute delight to work with! Mosaic Moon's colorways have so much depth of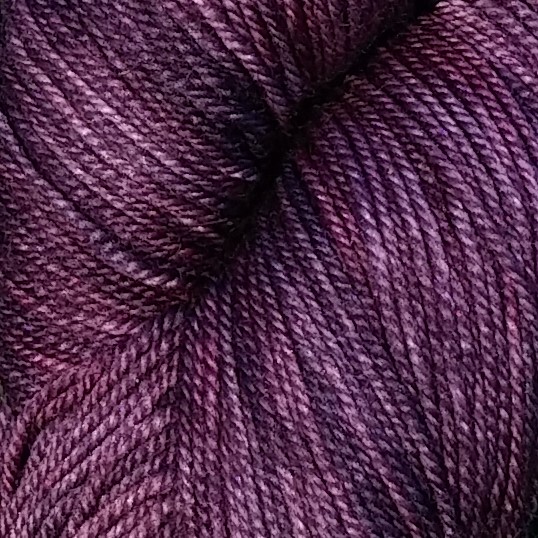 color and subtle shading that I cannot capture them properly. Choose between Nessie and Web of Life keeping in mind that both colorways have darker overtones than these photos show. Nessie is more of a deeper green rather than teal and Web of Life has almost brownish overtones with the purple.

The handmade gift for this kit can be used with the finished project. As always, you will find references to the design and gift seamlessly tied in with the story.
Still not sure Ficstitches Yarns Kit Club is for you?
Check out exactly what was included in our previous Kit Clubs:
2015: Summer,  Fall, and Winter / 2016:  Spring and Summer
You can find the Stories from all three 2015 kits now in the novel, The Secret Stitch.
The second book in the Unraveling Series is now available as The Sojourn Stitch.
The Patterns from the first 3 kits, plus 6 more accessory designs inspired by the novel can also be found in The Secret Stitch A Crochet Companion.

Read the Rave Reviews from Our Customers:
"What's not to love? I get so excited when I get my kit, like a little kid getting a present. Lol. The stories are well written and as an avid reader I can't put it down until I either fall asleep or finish the book. The patterns are well written and wonderful items to make some you want to make it over and over again. The yarn is wonderful and the surprise extra is always great." — Christine S.
"I have gotten every kit! The yarn is always amazing, I have learned new stitch techniques, and the stories are great. It feels like my birthday when they arrive!"  — Kandle Y.
"I'm hooked (no pun intended) after the last kit. Everything is awesome. And the tea….❣" — Sara S.
"I must share with you and the others that I've bought many kits before but this is BY FAR the best, most comprehensive of them all!!!" — Roberta Abrams
"I love everything about this kit! The shawl is gorgeous, the yarn is divine. The spiral shawl pin is sooo beautifully worked! I just wish I had found you guys while the luxury kit was still available. Can't wait to see the crochet hooks that were designed. I have too many WIP at the moment, but I'll definitely be hooking this shawl soon!" — Tara Doherty
"My kit just arrived! WOW, how cool is this kit…I love the idea of a story behind the piece we will be making together. I read through the directions, and really like the graph that is included to help with understanding the pattern. Thank you ladies for creating this unique wonderful kit. I am excited to start the shawl, and see others around the world crochet along together!" — Brenda Cimakasky
"Received my first kit and finished the first excerpt of the book. So excited to start shawl today! I have made a couple of shawls as gifts, but am very excited at the delicate beauty of this shawl. Can't wait to read the next part of the story. I love the history and tradition of old patterns and stitch techniques. Thank you to the ficstitches yarn team for putting this club together and I will be here eagerly awaiting my next kit! Thanks again!" — Barbara Worner
"Just received my kit,and I'm more than thrilled. The yarn and pattern are beautiful and I cant wait to read the book and see how the handmade metal spiral fits in. Thank you so much! I will be ordering again." — Jennifer Cline

Sign Up for Our Mailing List to find out when Next Kit Is Available

!