---
ROMANCE! ADVENTURE! CROCHET?
Bringing you an unique CROCHET KIT CLUB bound together by yarns, both wooly and wordy…
Every craft lovingly handmade tells a story. Ficstitches Yarns takes creating to another level by offering crochet patterns along with hand-dyed yarn, handmade accessories, and fictional stories, all bound together in a theme of romance, history, the coming-together of friends, and a touch of the supernatural.
Ficstitches Yarns Kit Club is a quarterly kit club specially designed for crocheters from the over-active imaginations of three geeky fiber fiends. So much more than a yarn club, each element of these kits is an adventure, with a little bit of mystery and a whole lot of fun…
---
Fall Kit Club Preorders Open July 1st
Join our Mailing List 
to Learn More
Check Out Other Products from The Ficstitches Yarns Team 
(follow links to their websites at right)
---
What Can You Expect In a Ficstitches Yarns Kit ?
Each Crochet Kit Club

Will Include

:
An exclusive Accessory Pattern from crochet designer Laurinda Reddig of ReCrochetions, including stitch diagrams and tutorials (for left or right handed crocheters)
Handmade Gift from Monica Lowe of Craftwich Creations to use with the project for that kit
All tied together with a Fictional Story from writer C. Jane Reid, one part of a 2-Part Novella
Hand-Dyed Yarn from various indie dyers, exploring different yarn weights and luxury fibers with one or two skeins in each kit 
All packed in a hand-stamped Muslin Project Bag

Note: We will no longer be offering Deluxe Kits. But you can still order hand-carved crochet hooks separately from Craftwich Creations any time!

The 2016 Schedule:
Each Kit will be available for limited Preorder for One Month Only, in the months of January, April, July, and October.

We will allow the following month to allow for hook-carving, yarn-dyeing, etc.

You will only be charged for each individual kit you preorder; currently there is no subscription option.

Kits will be Shipped in March, June, September, and December. 
Once kits have been arrived, look forward to sharing your projects on our Ravelry and Facebook groups and joining other crocheters in Crochet-Alongs with designer Laurinda.
Summer 2016 Kit Club Will Include: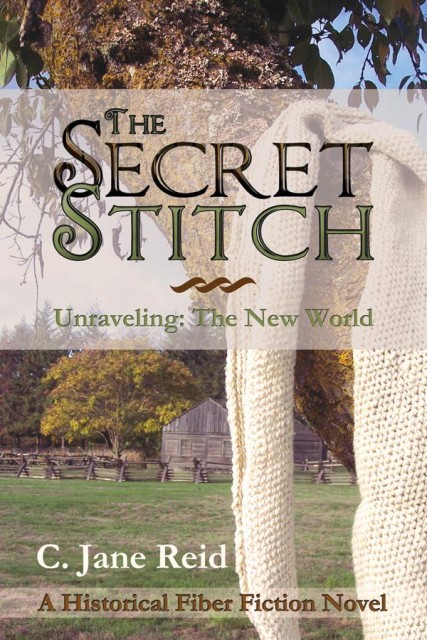 The third story in the Unraveling series by author C. Jane Reid will further the tale of The Secret Stitch and the families of Ailee and Elsie. The war has ended for the newly formed United States of America, but a new war is brewing on the island home of the Donaghue clan. A truce that has existed for almost sixty years is crumbling. Many believe that three newcomers hold the key to ending the war, but Deirdre Donaghue doesn't trust these strange men from the mainland. One of them has a secret, and she's determined to uncover it before her life, and the lives of those she loves, is devastated beyond repair.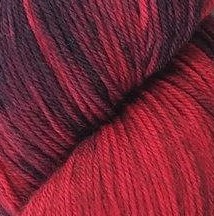 As we move into summer, the next kit will feature two smaller accessory designs that complement warmer weather. On the island, crochet is as much a necessity as an accessory, but it can be hard to wear dense fabrics in the humid, coastal summers. Like our heroine, Deirdre, Laurinda Reddig has designed an airy new mystery pattern that works the same lace from different angles, allowing ocean breezes to cool the skin while still offering protection from the threat ever-present on their island home.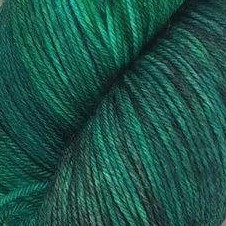 One extra-large skein of a new sport weight MCN Yarn from Black Trillium Fibres called Sunriver. This one and a half size skein of 495 yds/150g is special for our Kit Club.  A delightful mix of superwash merino, cashmere, and nylon, hand-dyed in your choice of colors between Lush (red) or Midnight Emerald (green). Read more about the dyer, Melanie Dilworth, in her Profile here.


A handmade gift, a simple but delightful tool that will serve you as well as it does Deirdre in the story from Monica of Craftwich Creations.
Still not sure Ficstitches Yarns Kit Club is for you?
Check out exactly what was included in the 2015 Kit Clubs for Summer,  Fall, and Winter!
And the Spring 2016 Kit Club
You can find the Stories from all three 2015 kits now in the novel, The Secret Stitch.
The Patterns from the first 3 kits, plus 6 more accessory designs inspired by the novel can be found in The Secret Stitch A Crochet Companion.

Read the Rave Reviews from Our Customers:
"I must share with you and the others that I've bought many kits before but this is BY FAR the best, most comprehensive of them all!!!" — Roberta Abrams
"I love everything about this kit! The shawl is gorgeous, the yarn is divine. The spiral shawl pin is sooo beautifully worked! I just wish I had found you guys while the luxury kit was still available. Can't wait to see the crochet hooks that were designed. I have too many WIP at the moment, but I'll definitely be hooking this shawl soon!" — Tara Doherty
"My kit just arrived! WOW, how cool is this kit…I love the idea of a story behind the piece we will be making together. I read through the directions, and really like the graph that is included to help with understanding the pattern. Thank you ladies for creating this unique wonderful kit. I am excited to start the shawl, and see others around the world crochet along together!" — Brenda Cimakasky
"Received my first kit and finished the first excerpt of the book. So excited to start shawl today! I have made a couple of shawls as gifts, but am very excited at the delicate beauty of this shawl. Can't wait to read the next part of the story. I love the history and tradition of old patterns and stitch tecPlugins 0hniques. Thank you to the ficstitches yarn team for putting this club together and I will be here eagerly awaiting my next kit! Thanks again!" — Barbara Worner
"Just received my kit,and I'm more than thrilled. The yarn and pattern are beautiful and I cant wait to read the book and see how the handmade metal spiral fits in. Thank you so much! I will be ordering again." — Jennifer Cline

Sign Up for Our Mailing List to find out when Next Kit Is Available

!