---
Winter Kit Club PreOrders Are Closed
The Next Kit Will Be Available in January
or Join our Mailing List for Updates
---
Envisioning the History of Crochet through Fiction and Design…
Ficstitches Yarns Kit Club is a quarterly kit club specially designed for crocheters that combines your two favorite hobbies, Crocheting and Reading! So much more than a yarn club, each element of these kits is a mysterious delight…
Have you ever dreamt of traveling to a time long past? Of sitting before the hearth fire listening to stories while you crochet from the homespun yarn in the basket at your feet? Beyond your door, the night spreads across the farmyard into the gloomy forest where tree boughs shiver in the wind and creatures of old lurk. Your cabin is safe and warm, but outside, unknown dangers and unimagined adventures await.
If you are daring, you can set aside your hook, pull on your shawl, and open the door to explore this strange new land.
Join the Adventure . . .
Journey with the Ficstitches Yarns Crochet Kit Club on an adventure back to those days of old. Each kit offers a fictional story and crochet pattern along with hand-dyed yarn and a handmade accessory, all bound together in a theme of romance, history, and a touch of the supernatural.
---
What

Can

You Expect In a Ficstitches Yarns Kit ?
Each Quarterly Crochet Kit ($65.00+Shipping) Will Include:

Choose Cool Colorways (top) or Warm  Colorways (bottom)

Accessory Pattern from crochet designer Laurinda Reddig of ReCrochetions. Patterns are generally advanced beginner in difficulty with clearly written and tech edited instructions, including stitch diagrams and/or tutorials as needed for more advanced techniques (for left or right handers).

Original 

Fictional

Story from author C. Jane Reid – Part Two of a new 2-part Novel, tying it all together (add on Part One if you missed the last kit).
Handmade Gift and/or Tool to use with the kit project.
Hand-Dyed Yarn from various indie dyers, exploring different yarn weights and luxury fibers with one or two skeins in each kit.
Muslin Project Bag, hand-stamped and filled with all these kit goodies.
An Invitation to join the Ficstitches Yarns Secret Society, an exclusive online group for Kit Club Book Discussions, Crochet-Alongs and more.
---
The

2017 Schedule:
For the convenience of our regular customers, we are now offering A Quarterly Subscription Option (for U.S. customers only). You will only be charged each Quarter for the coming Kit and can cancel at any time before the next PreOrder month.

We still have the option to Preorder each individual kit as well.

Each Kit will be available for limited Preorder for One Month Only, in the months of January, April, July, and October. Members with subscriptions will be charged for their kits during these months on the same day as original purchase.

We will use the following month to allow for yarn-dyeing and preparing all the kit club goodies.

Kits will be Shipped in March, June, September, and December. 
---
Our Winter 2017 Kit Club Will Include:

The Second Half of Unraveling: Castanola, Texas by author C. Jane Reid. Driven by anger and grief, Omer Pierson wants nothing more than justice for the death of his friend, while Lucy Donaghue is grieving for the loss of the only man who had cared for her in Castanola. The appearance of a Texas Ranger in the small town might be the salvation for both Lucy and Omer, but another threat is galloping across the West Texas prairie. Will Omer put aside his disdain for Lucy to stand between her and danger, or will Lucy stand unprepared and alone against a long forgotten foe?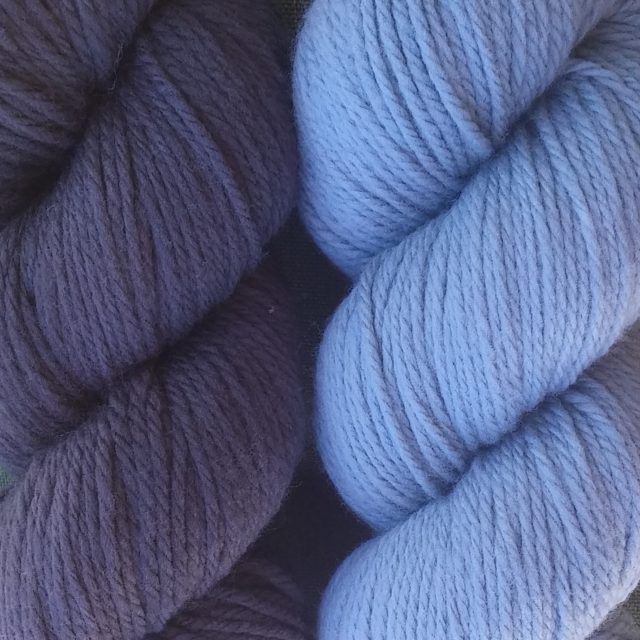 The townsfolk of Castanola have given little welcome to Lucy, but she is grateful to the little kindness others have showed. Using yarn left for her, she crochets a special gift in thanks. Laurinda Reddig recreates this useful item in a clever 2-color stitch pattern for her Latest Design for the kit club.

This kit features TWO skeins of Father from YOTH Yarns, a 100% Domestic Rambouillet Worsted Weight Yarn. Each kit will include 220-yard skeins in TWO different colors, once again inspired by the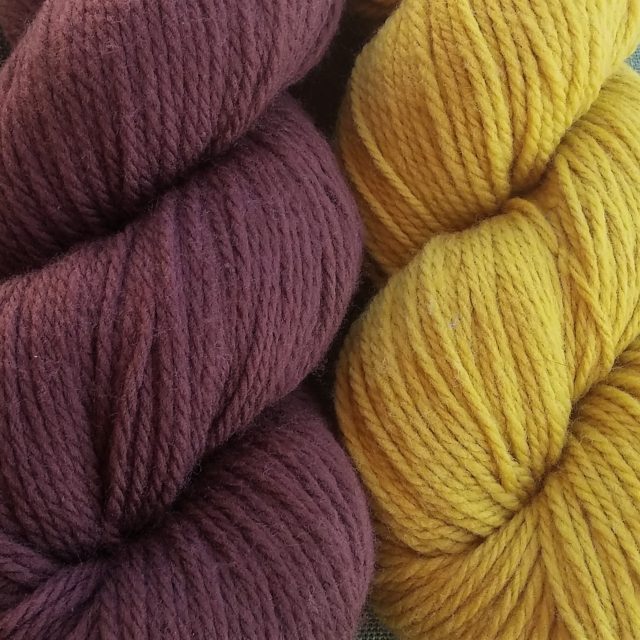 landscape of East Texas, where our story takes place. You can choose Blue Raspberry/Wild Rice (cool) or Mango/Dates (warm). Please note our yarn in each colorway is limited, so be sure to order early! Read more about YOTH Yarns HERE.


Once again Monica of Craftwich Creations has designed an elegant and helpful tool for the Winter kit. As always, you will find references to the design and gift seamlessly tied in with the story.
---
---
Read the Rave Reviews from Our Customers:
"What's not to love? I get so excited when I get my kit, like a little kid getting a present. Lol. The stories are well written and as an avid reader I can't put it down until I either fall asleep or finish the book. The patterns are well written and wonderful items to make some you want to make it over and over again. The yarn is wonderful and the surprise extra is always great." — Christine S.
"I have gotten every kit! The yarn is always amazing, I have learned new stitch techniques, and the stories are great. It feels like my birthday when they arrive!"  — Kandle Y.
"I'm hooked (no pun intended) after the last kit. Everything is awesome. And the tea….❣" — Sara S.
"I must share with you and the others that I've bought many kits before but this is BY FAR the best, most comprehensive of them all!!!" — Roberta Abrams
"I love everything about this kit! The shawl is gorgeous, the yarn is divine. The spiral shawl pin is sooo beautifully worked! I just wish I had found you guys while the luxury kit was still available. Can't wait to see the crochet hooks that were designed. I have too many WIP at the moment, but I'll definitely be hooking this shawl soon!" — Tara Doherty
"My kit just arrived! WOW, how cool is this kit…I love the idea of a story behind the piece we will be making together. I read through the directions, and really like the graph that is included to help with understanding the pattern. Thank you ladies for creating this unique wonderful kit. I am excited to start the shawl, and see others around the world crochet along together!" — Brenda Cimakasky
"Received my first kit and finished the first excerpt of the book. So excited to start shawl today! I have made a couple of shawls as gifts, but am very excited at the delicate beauty of this shawl. Can't wait to read the next part of the story. I love the history and tradition of old patterns and stitch techniques. Thank you to the ficstitches yarn team for putting this club together and I will be here eagerly awaiting my next kit! Thanks again!" — Barbara Worner
"Just received my kit,and I'm more than thrilled. The yarn and pattern are beautiful and I cant wait to read the book and see how the handmade metal spiral fits in. Thank you so much! I will be ordering again." — Jennifer Cline
---

Sign Up for Our Mailing List to find out when Next Kit Is Available!
Subscribe to our mailing list